Step into the shoes of Neil Armstrong and Buzz Aldrin, and experience the thrill of walking on the moon with our most popular prop rental – a replica of the Apollo Spacesuit used by Astronaut's on the Moon.
It's not every day that you get the chance to see or wear a spacesuit, let alone one that has been modeled after the iconic Apollo A7L Moon suit. Before their missions to the moon, the Apollo astronauts traveled to northern Iceland for training in the moon like landscapes around Húsavík. At our rental service, we're proud to offer this amazing prop that has been in high demand by top production companies all over Iceland.
Recently, the Apollo Moon Spacesuit was rented by Fígúra for the MISSION ICELAND ad campaign, which was directed by Allan Sigurdsson and produced by Hannes Thor Arason for Inspired by Iceland. It was also used in a new ad for Islandsbanki by Skot productions this month. But it's not just commercial productions that have used this incredible prop; it has also been featured on TV segments produced by the BBC, ArteTV, ProSibenn and even graced the cover of airberlin magazine. It can also be seen in the documentary Cosmic Birth and in the Oscar campaign videos for the song Húsavík from Netflix's Eurovision movie.
Our replica Apollo Moon Spacesuit is meticulously crafted to look like the real thing, complete with intricate details and patches that replicate those worn by the original astronauts. It's perfect for any production that needs a spacesuit or a futuristic costume, and it's sure to add a touch of authenticity and excitement to your project.
But the Apollo Moon Spacesuit is not the only prop we offer at our rental service. We have an extensive inventory of props that are perfect for any production, whether it's a commercial shoot or a feature film. From vintage cars to futuristic gadgets, we have something for everyone.
If you're looking for a prop rental service in Iceland, look no further than us. Our friendly and knowledgeable staff are always happy to help you find the perfect props for your production. Contact us today and let us help you bring your vision to life!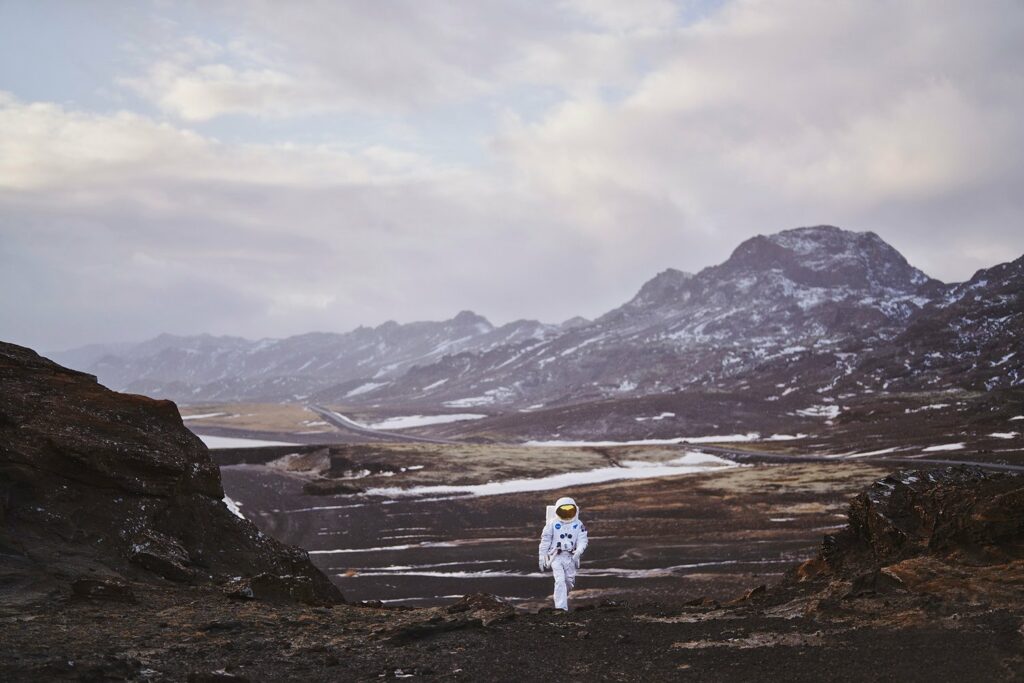 Our spacesuit was featured in the MISSION ICELAND ad campaign by Inspired by Iceland.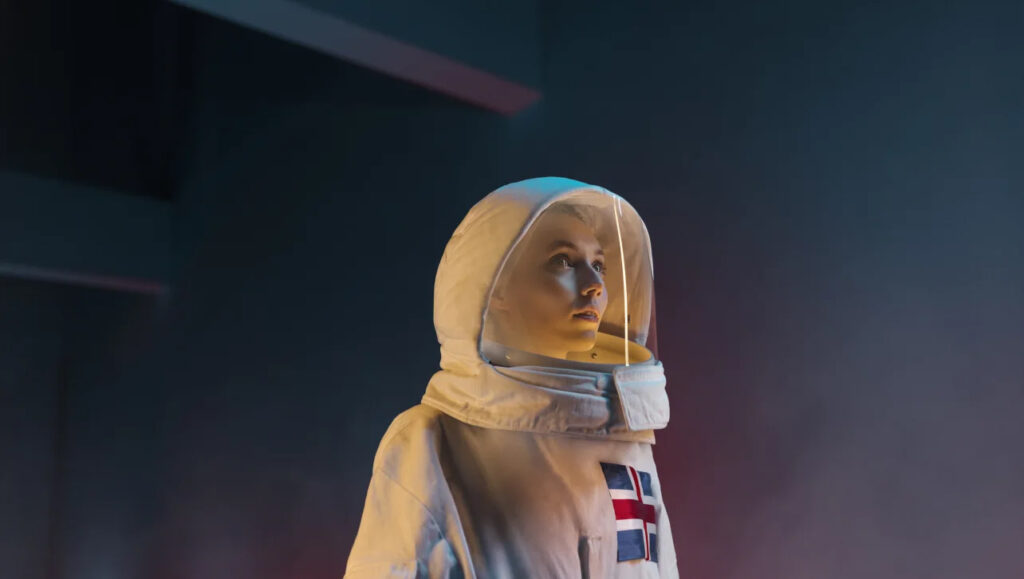 Our spacesuit was featured in Íslandsbaki's "What will Iceland look like in 2050" ad campaign.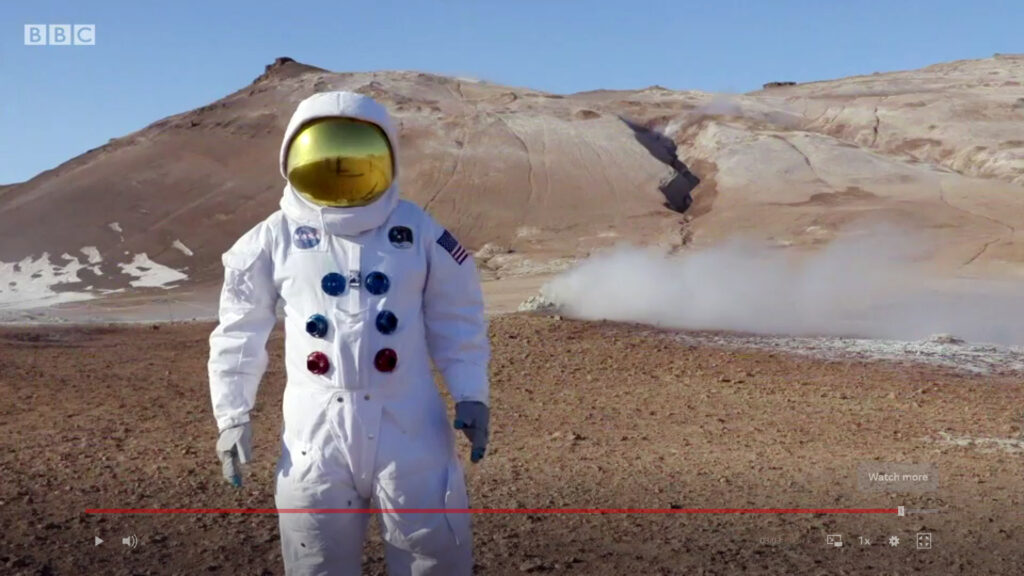 Our spacesuit was featured in BBC's the Travel Show on the 50th anniversary of Apollo 11.